| | | | | | | | | | | | | | | | | | | | | | | |

Chevy vs Mopar

After taking care of some personal business, we decided to look for a Hellcat to race at the track. And we found it.

A battle of pony cars that the crowd was DEFINITELY into !
Murder turned an 11.20 at 120 mph with a 1.60 60' to beat the Hellcat that had a losing 11.51. VERY cool SRT guys though.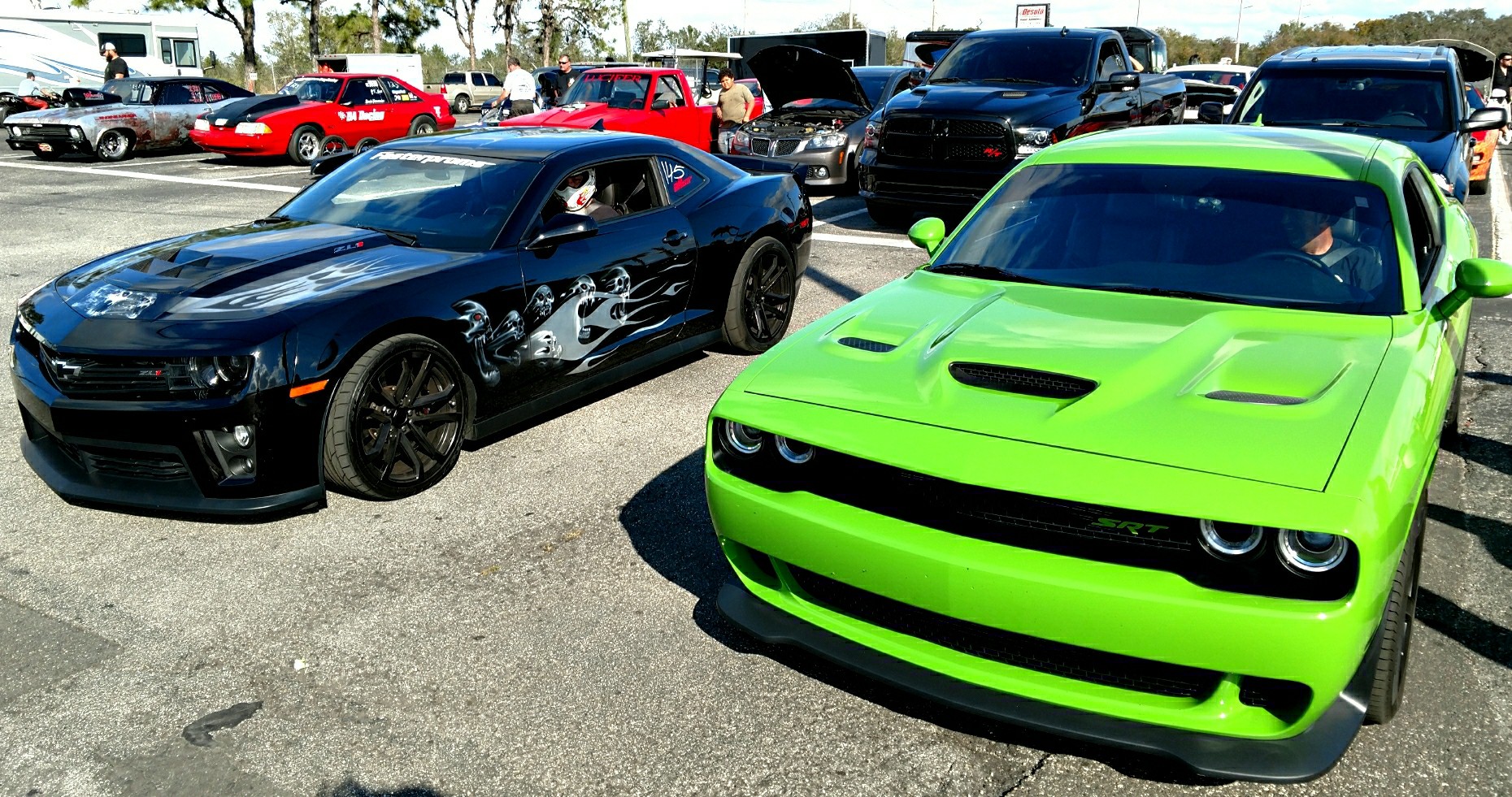 Funny thing is we were on a soft tune with a FULL tank of Shell V-Power. Just aired down the tires and GOT SOME ! Murder went 4 - 0 on the day running 11.20s. We may go back soon to get serious.